Solve the root of the problem to grow and blossom
Here to help your body heal itself.
Dr. Pulley has years of experience evaluating each individual and finding the best personalized path of care for each patient using chiropractic, nutrition, acupuncture and Chinese medicine, or a combination of all. Her approach is gentle and her patients' comfort is her first priority. Dr. Janine Pulley is a dually licensed chiropractor and acupuncturist; the only one in the Andover area.
What is Nutrition Response Testing®?
Nutrition Response Testing® is a non-invasive system of analyzing the body in order to determine the underlying causes of ill health. When these are corrected through safe, natural, nutritional means, the body can repair itself in order to attain and maintain more optimum health.

"Dr Janine Pulley is a huge asset to my life. I have been dealing with a nasty hip for a few months and walked out of Pulley Chiropractic without pain the other day. Dr Pulley has a very special way of focussing on your health issue in a way that is remarkable in its depth of knowledge and fresh in its approach. Thanks."
Mike Valvo
Our Success Stories
After just one treatment with Advanced BioStructural CorrectionTM, you can notice immediate changes to your posture and function (such as breathing more easily/deeply). The people in these pictures were given the same instructions before and after: "breathe in, breathe out, let your body slump." Nothing changed between the photos except having the ABCTM protocol done – their bodies are now staying upright all by themselves without any muscular effort.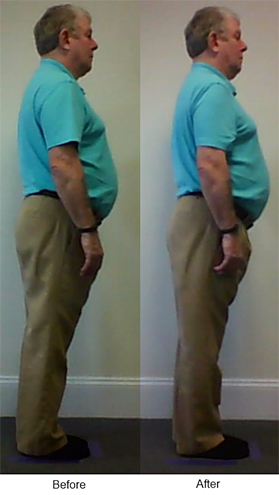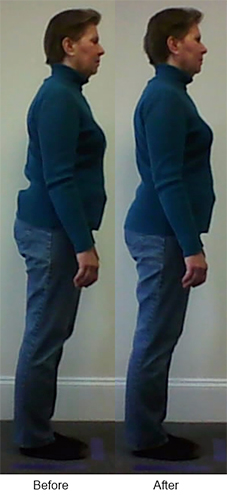 Could you benefit from meeting with Dr. Pulley?
Call for an initial consultation today!
978-237-5106