Sugar Detox Challenge: May 2021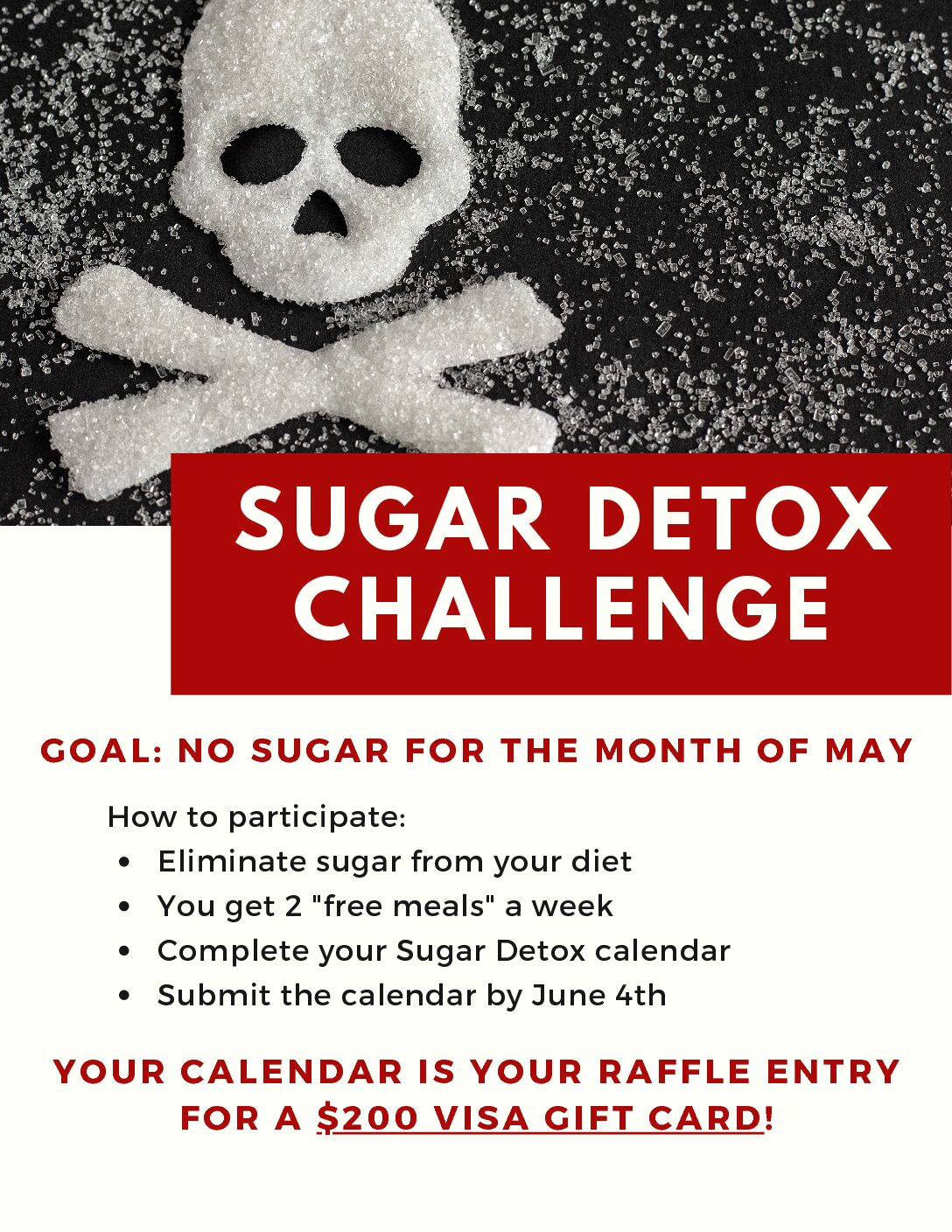 Welcome to our Sugar Detox Challenge for our annual clean eating contest!
The goal: no sugar for one month
That's right! No sugar for one whole month!
Not sure what to eat? If you choose foods from this list, you will be on track.
Sugar can be very sneaky – check out this list for 68 Names for Sugar!
2 "Free Meals" Per Week
We will give you 2 "free meals" a week where you can have sugar. (We're not monsters!)
Sugar Detox Challenge Calendar
To help you stay on track (and complete your raffle entry), complete your Sugar Detox Challenge calendar!
1. Every day you do not eat sugar, place an X on the day.
2. On your "free meal" day, place an X and circle the X.
3. If you eat sugar on a day that is not your "free meal" day, that's ok! Just leave the day blank (aka, do not put an X) and on the back of your calendar write what happened. (This will help you figure out what your patterns/triggers are!)
2021 Sugar Detox Challenge Calendar
Chance to Win a $200 Visa Gift Card!
Bring your completed Sugar Detox Challenge calendar back to the office (or send us a photo via email) to be entered into a raffle to win a $200 Visa Gift Card! Deadline for submission is June 4th, 2021.
Want to Maximize Your Detox?
The 21-Day Purification Program or the 28-Day Detox Balance Program may be a good fit for you. Talk to Dr. Pulley to find out more!
You got this!!